Early years crucial to a child's life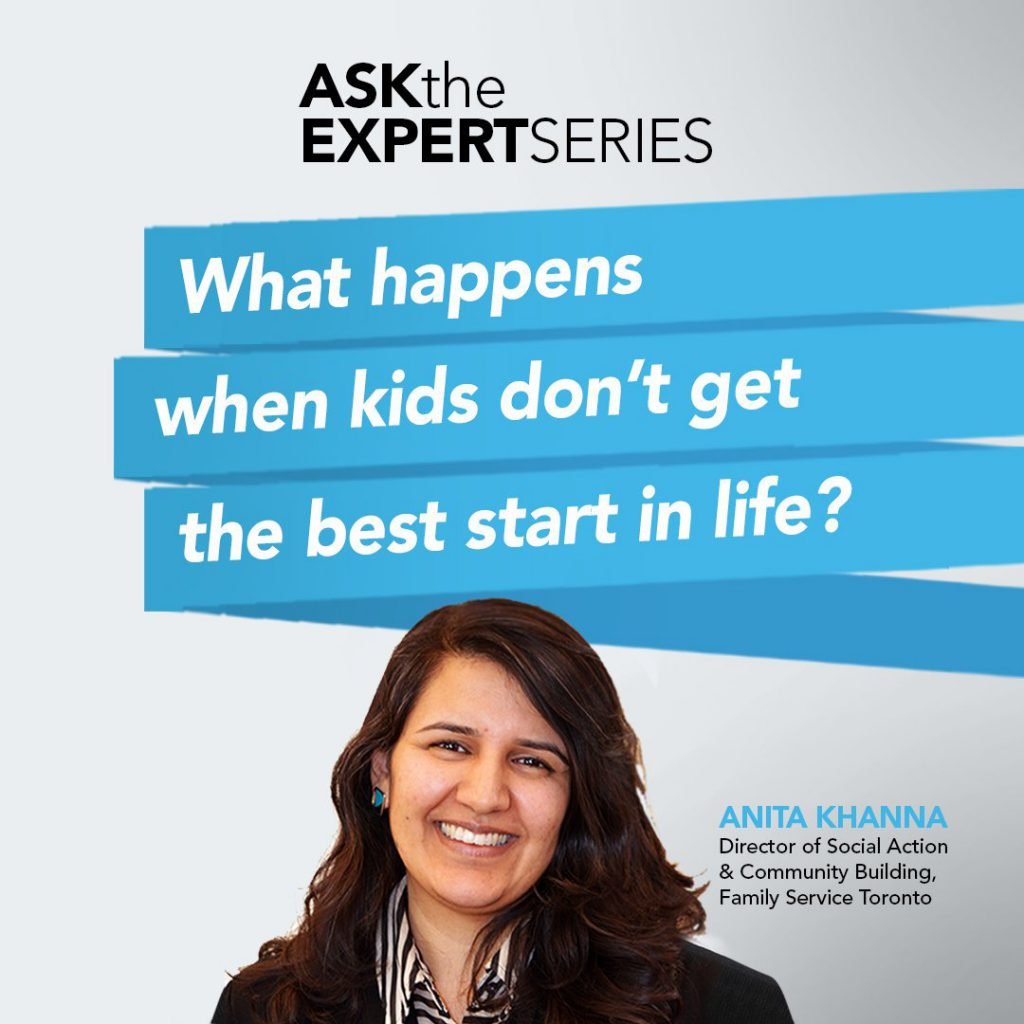 February 3, 2017
With one in five children living in poverty in Canada, Imagine A City's Ask the Expert blog focuses on the impact and lasting effects of childhood poverty.
"The early years are the most important time in our life for brain development, learning, behaviour and health. These years are crucial to a child's future wellbeing, self-esteem and physical and mental health… Side effects of poverty related to inadequate or unsafe housing, stress within a household and a lack of proper nutrition have a major impact on a child's health, as well as their performance in school." says Anita Khana, Director of Social Action and Community Building at Family Service Toronto.
Read full blog article.